Lively tours and workshops
Experience the authenticity of the Schumann House, learn more about the artists and personalities of Clara and Robert Schumann, as well as the current vibrant use of their former residence through a lively house tour. A popular choice for tour groups is our "musical  journey through  time"  during which  the  story of  this  artist couple  is  told through the songs they composed. We customize our tours to fit your individual needs and wishes. In addition, it is possible to enjoy a small private concert in the special and authentic atmosphere of the Schumann Hall. We offer tours in German, English, French, Chinese, and Russian (for more language options, ask us). Contact us!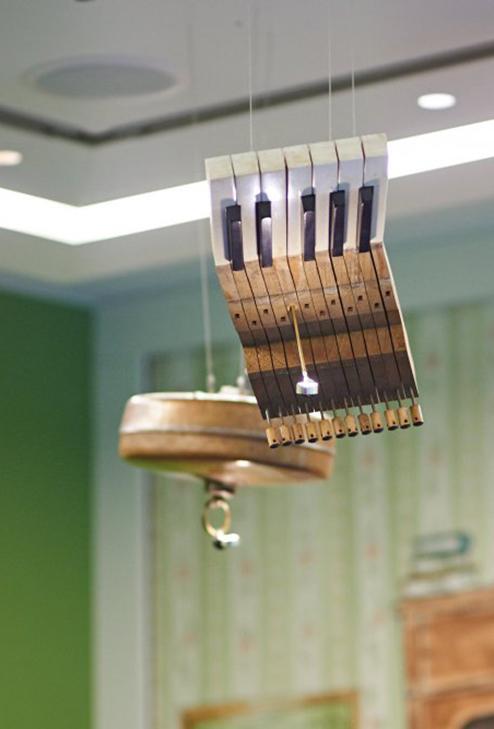 Workshop experience in the Sound Room
The interactive Sound Room with its unique sound installation offers you the possibility to walk in the footsteps of the artist couple Schumann and to create music yourself. Our experienced workshop experts (DE/EN) lead participants through a playful approach to melodies and sounds. Your stay in the authentic Schumann House becomes a special experience as this workshop is combined with a lively tour of the museum. Please contact us to make your reservations.
Duration: ca. 90 min
Age: from 3 years
Minimum number of participants: 10
Price: upon request
Order of events:
Combination of a Sound Room Workshop and a tour of the museum Incl. Sparkling wine reception. Final presentation (optional)