Con spirito – Leipzig´s Chamber Music Festival
2022 will be fantastic – Con spirito on the trail of E.T.A. Hoffmanns!
From 10th to 18th September 2022, the Con spirito chamber music festival will bring life to the places where the famous Leipzig composers lived and worked. Look forward to international stars of the chamber music scene, take a look at this year's program and secure your tickets!
You are also welcome to follow us on our social media channels: Facebook and Instagram!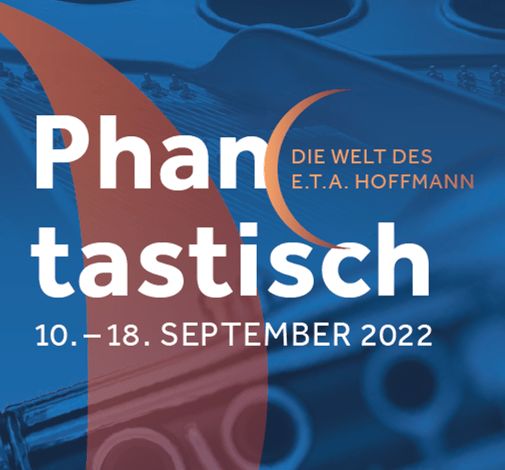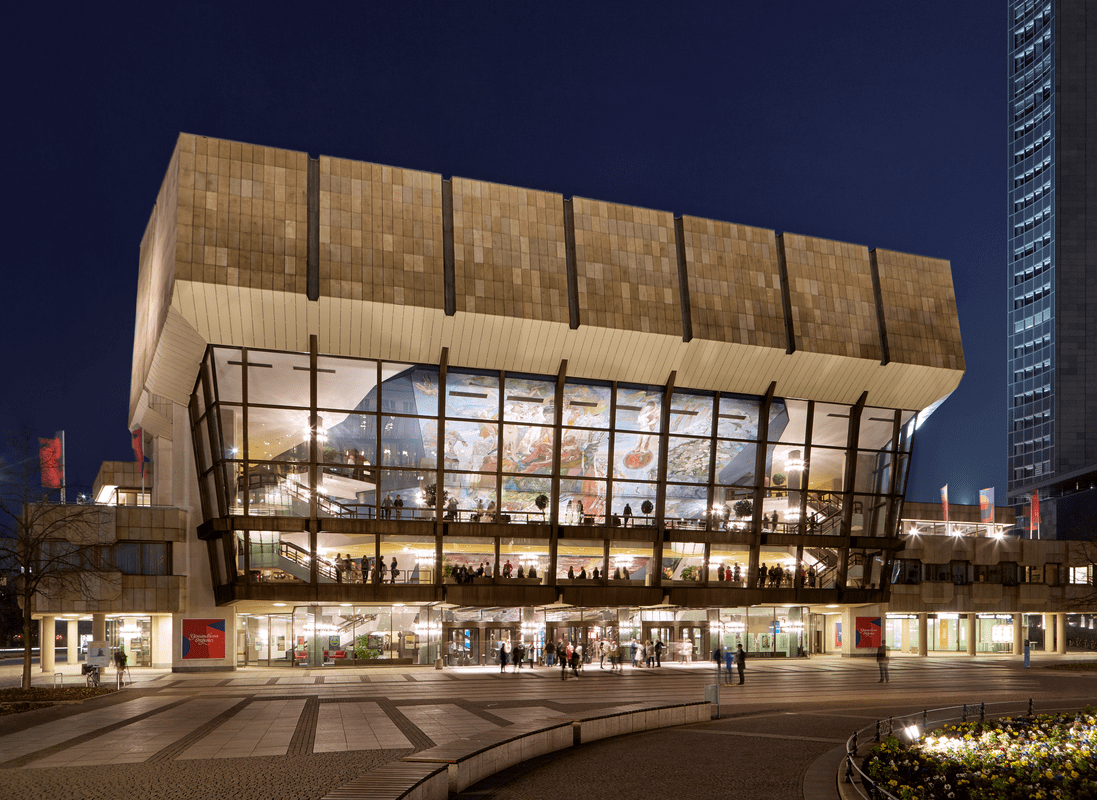 "Frei, Aber Einsam" | Con spirito – Leipzig´s Chamber music festival in the house of Schumman
11.09.2022 | 20:00 | Schumann-Haus Leipzig | Tickets: 40/30 EUR (reduced) | Online tickets
Program:
Robert Schumann, Albert Dietrich, Johannes Brahms: F.A.E.-Sonata
Robert Schumann: "Nachtstücke" op. 23
Johannes Brahms: Piano trio op. 8
Joseph Joachim: Nocturne op. 12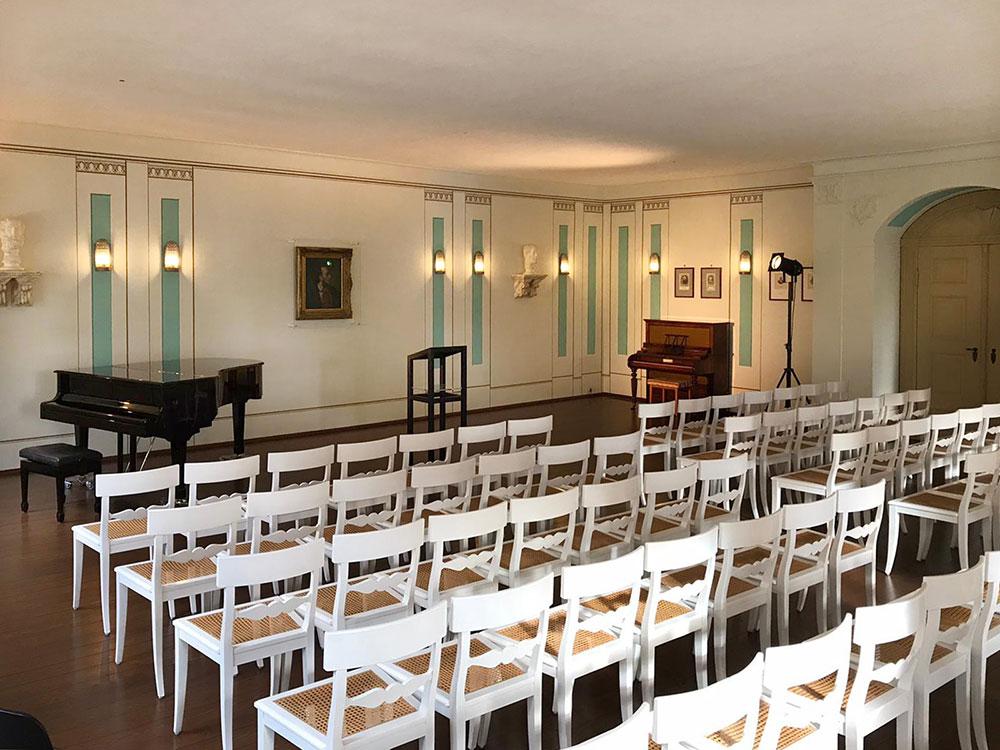 "Un notturno nella maniera di E.T.A. Hoffmann" | Con spirito – Leipzig´s chamber music festival in the Alten Nikolaischule
13.09.2022 | 20:00 | Alte Nikolaischule Leipzig | Tickets: 40/30 EUR (reduced) | Online tickets
Program:
Ludwig van Beethoven: Serenade (Notturno) op. 8 for string trio
Sowie Werke from Emilie Mayer, Richard Wagner, Ture Rangström, Jacques Offenbach, Hector Berlioz and Franz Schubert
"Quintetti" | Con spirito – Leipzig´s chamber music festival in the summer hall of Bach museum
14.09.2022 | 20:00 | Bach-Museum Sommersaal| Tickets: 40/30 EUR (reduced) | Online tickets
Program:
Emilie Mayer: String quintet in D minor
Johannes Brahms: String quintet n. 2 op. 111
Wolfgang Amadeus Mozart: Clarinet quintet KV 581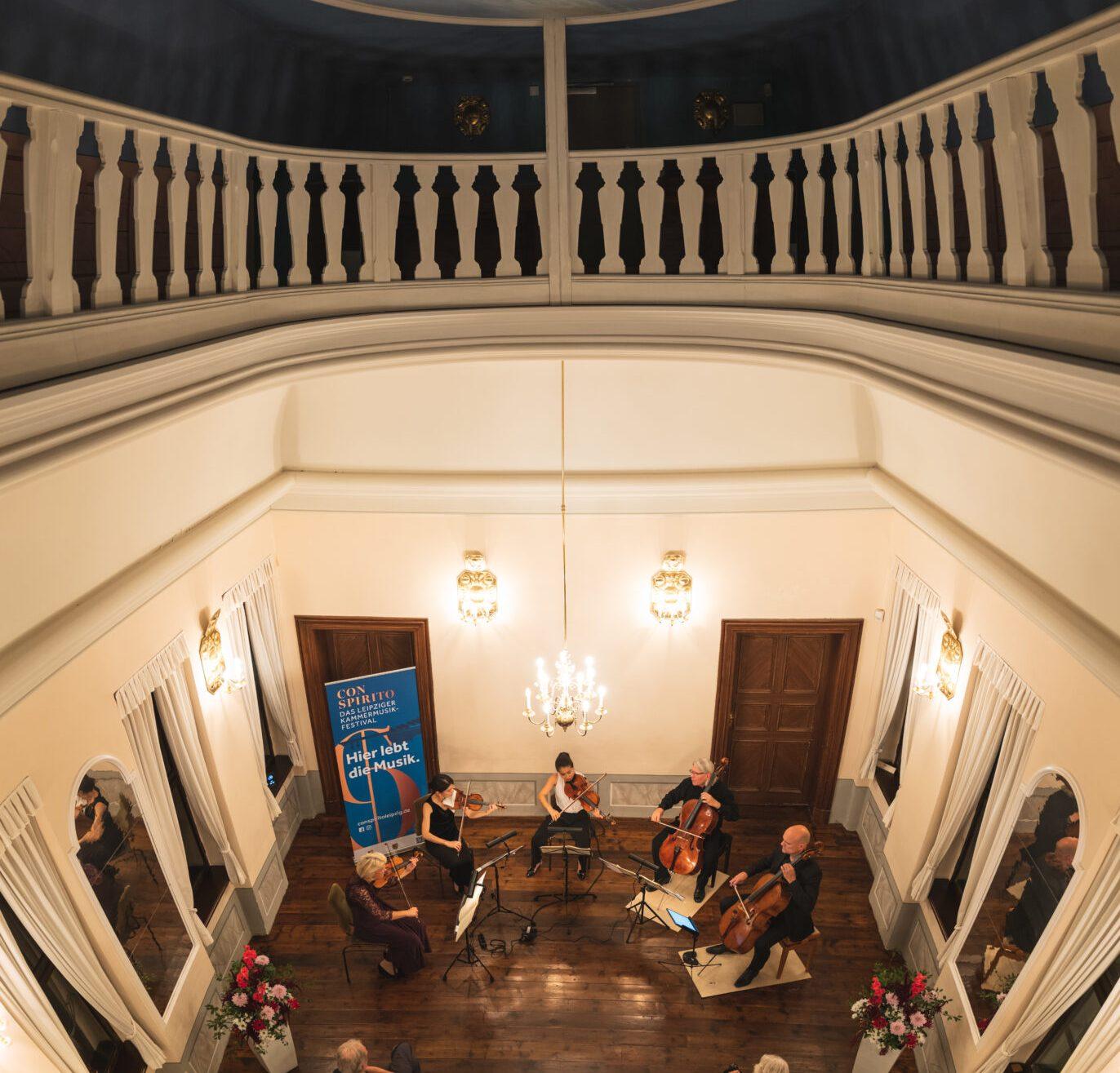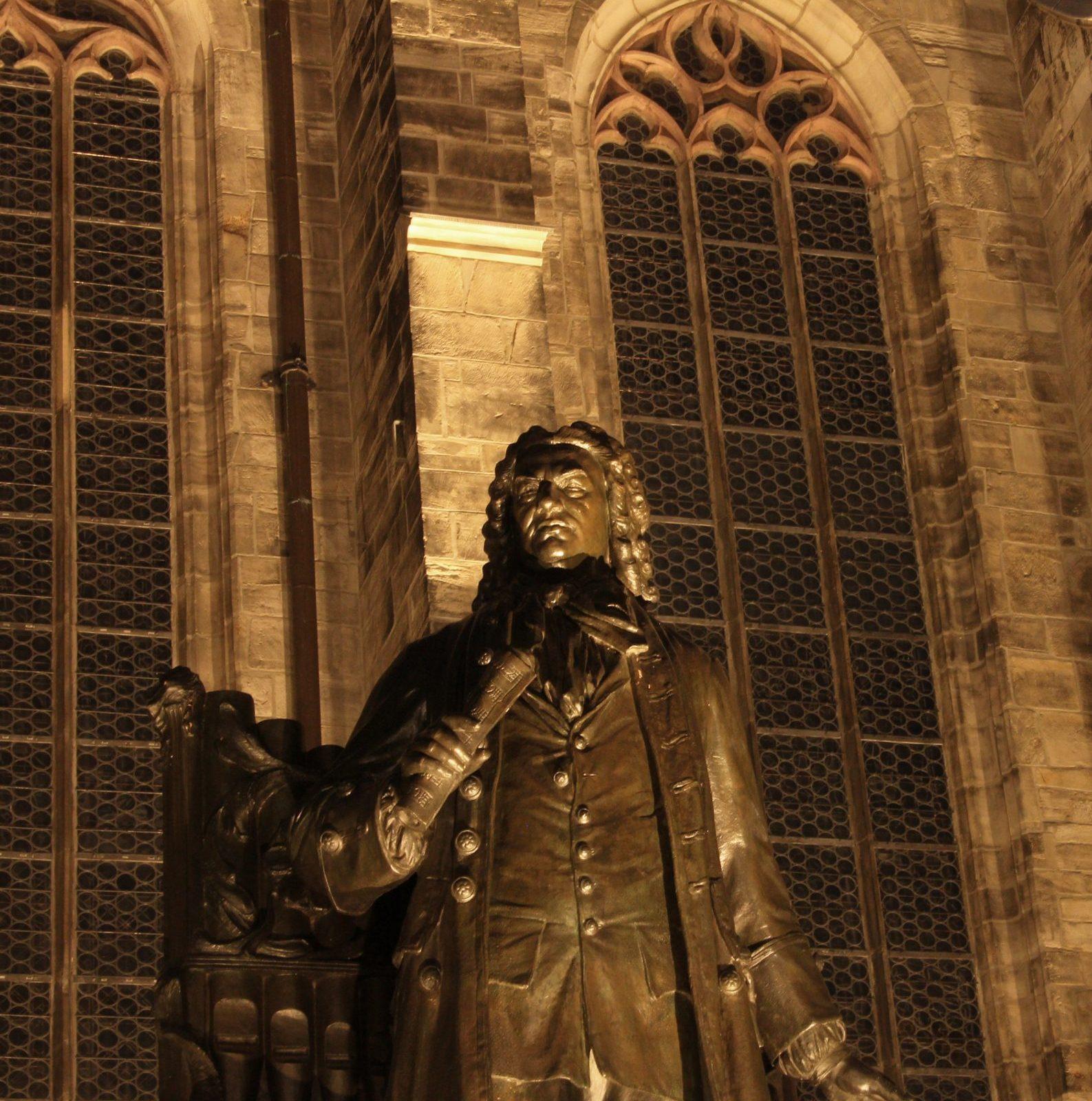 "BACH" | Con spirito – Leipzig´s chamber music festival in Thomaskirche
15.09.2022 | 20:00 | Thomaskirche | Tickets: 40/25/10 EUR (reduced) | Online tickets
Program:
Johann Sebstian Bach: Six partitas BWV 825-830
"Una famiglia musicale" | Con spirito – Leipzig´s chamber music festival in Grieg-Begegnungsstätte
16.09.2022 | 20:00 | Grieg-Begegnungsstätte| Tickets: 40/30 EUR (reduced) | Online tickets
Program:
Johannes Brahms: Clarinet trio in a minor op. 114
Ludwig van Beethoven: Piano quartet C major WoO 36 Nr. 3
Robert Schumann: fairy tales op. 132
As well as pieces from Emilie Mayer, Fanny Hensel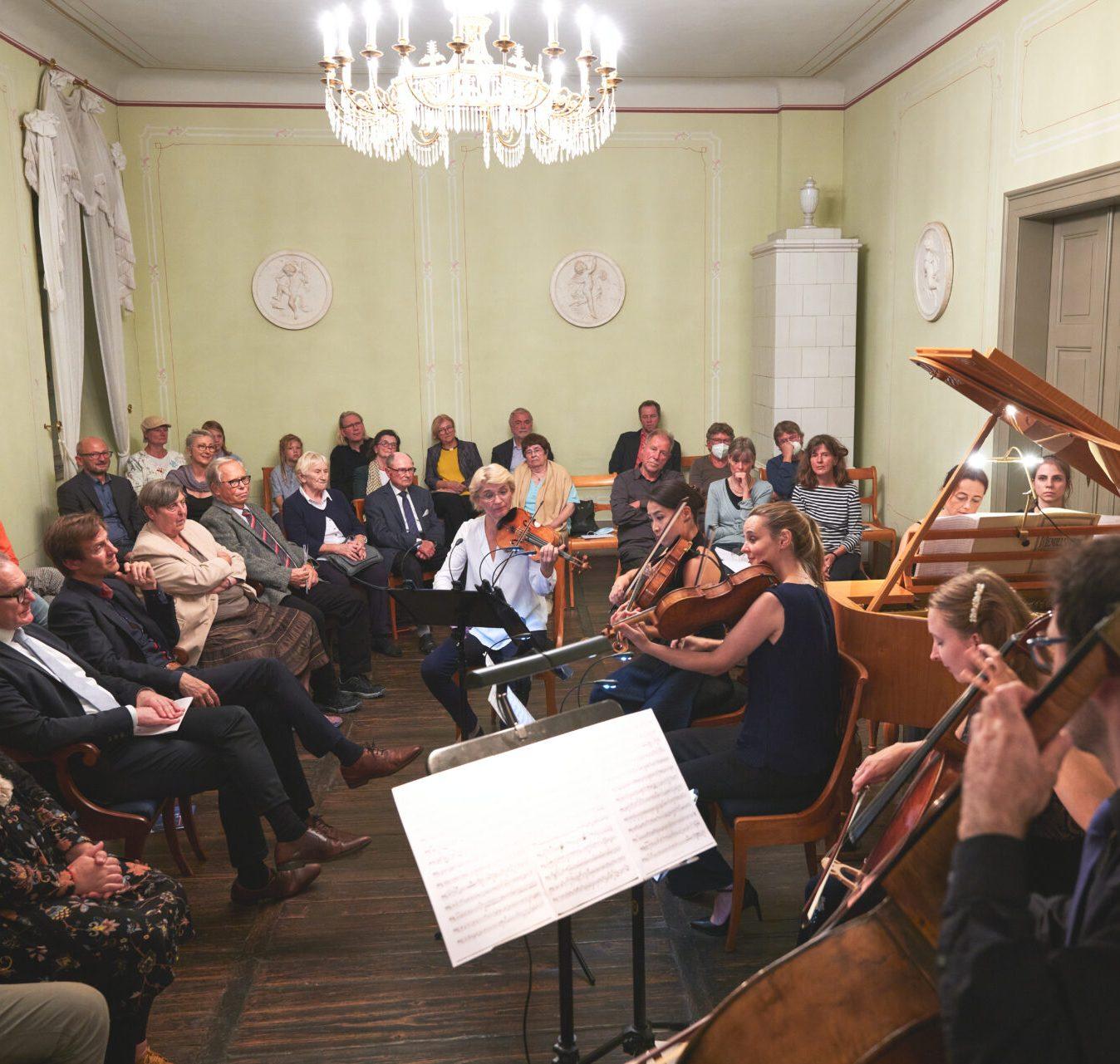 "Con anima e fantasia" | Con spirito – Leipzig´s chamber music festival in the house of Mendelssohn
17.09.2022 | 19:00 | Mendelssohn-Haus| Tickets: 40/30 EUR (reduced) | Online tickets
Program:
Emilie Mayer: Piano trio in B minor op. 16
Robert Schumann: Fantasy pieces op. 73
as well as pieces from Niels Wilhelm Gade, Antonin Dvořák
"Finale" | Con spirito – Leipzig´s chamber music festival in the University for music and theater of Leipzig
18.09.2022 | 11:00 | Hochschule für Musik und Theater | Tickets: 30/20/15 EUR (reduced) | Online tickets
Program:
Peter Tschaikowski: Nutcracker suite op. 74a (arr. for piano quintet)
Wolfgang Amadeus Mozart: Piano quartet n. 2 E flat major KV 493
Emilie Mayer: "Tonwellen" op. 30
Carl Maria von Weber: Clarinet quintet B-major op. 34